"Combining old and new" – city courtyards in Hamburg
20. May 2020


Hygienic tiles – We are a member of EHEDG
23. July 2020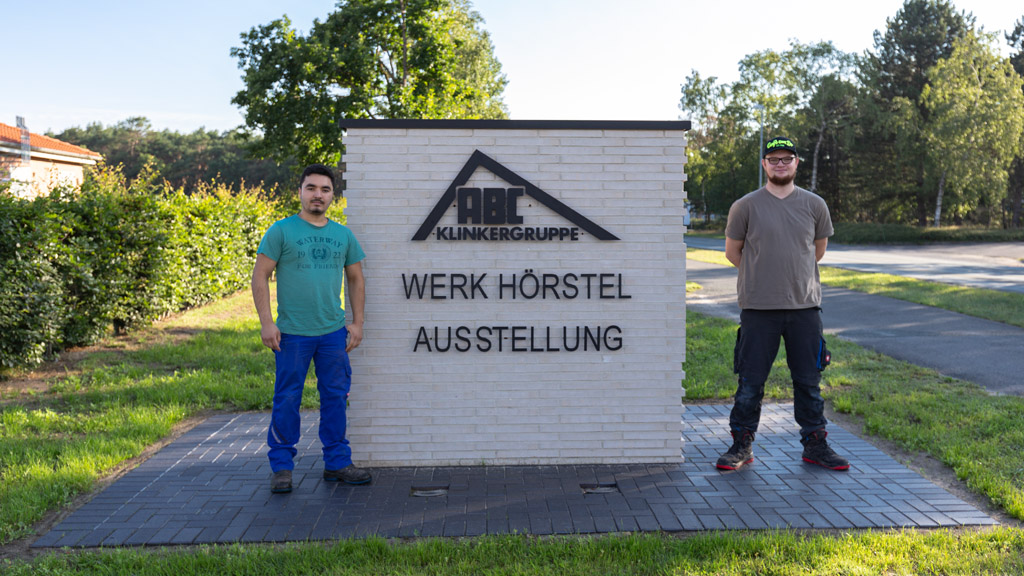 Congratulations to our apprentices for passing their apprenticeship exams! |
Our apprentices have completed their education successfully. We warmly congratulate Maik Büscher and Shahzada Hafezey!
Both received a permanent employment contract with us after their apprenticeship as an industrial ceramist and machine and plant operator.
In August 2020, young people will once again begin their training with us at the plant and look confidently to a successful future.
Every year, we offer apprenticeships at the Hörstel plant to become industrial mechanics (m/f/d), industrial ceramists (m/f/d) and machine and plant operators (m/f/d).
In our administration in Recke, we regularly offer the opportunity to complete an apprenticeship as an industrial clerk.