An art house with history - the Gravenhorst monastery complex
The former Cistercian nunnery was founded in 1256 by knight Konrad von Brochterbeck and his wife Amalgardis von Budde. The monastery complex, including its farm buildings, has been almost completely preserved as a unique monument in the Westphalian monastery landscape. As part of the "Regionale 2004 links und rechts der Ems" the district of Steinfurt took over the sponsorship and, with the support of the state of North Rhine-Westphalia, renovated the listed monastery and converted it into an art museum.
Today, the DA, Kunsthaus with its interdisciplinary programme at the interface between art and communication offers an unusual space of experience for contemporary culture. Exhibitions of contemporary art, light, sound and media art as well as concerts and guided tours invite visitors to enjoy art and to think, participate and experience it.
www.da-kunsthaus.de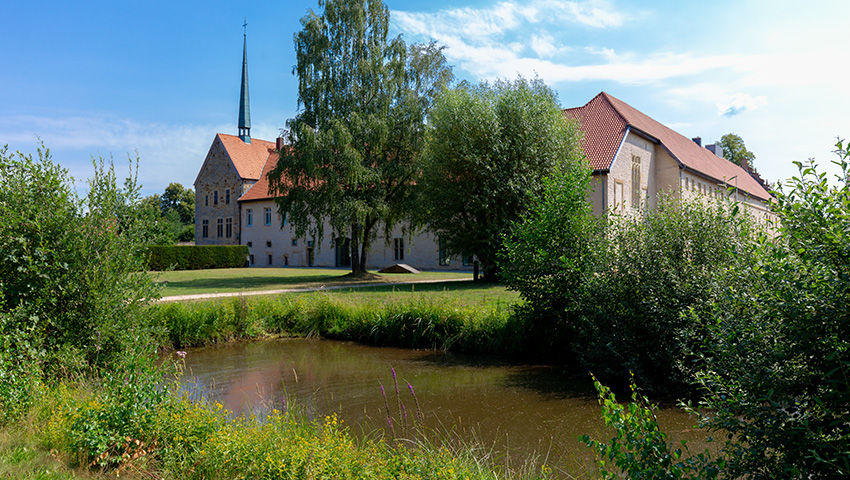 Directions to the Kloster Gravenhorst
DA, Kunsthaus Kloster Gravenhorst
Klosterstraße 10
D 48477 Hörstel